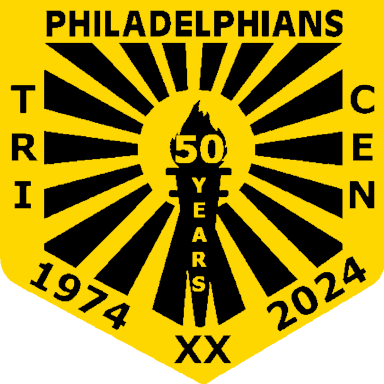 TL; DR: REGISTRATION FOR TRI-CEN XX CLOSES AT MIDNIGHT ON NOVEMBER 20TH — DON'T MISS YOUR CHANCE TO CELEBRATE WITH US!
OK, so you missed the Halloween deadline–we closed merchandise sales and bumped up the price of run passes. You're probably sulking in your room, binging on Halloween candy and wallowing in regret that you missed a good deal on the renaissance of a Philadelphia-legendary New Year's Eve celebration, not to mention some really cool t-shirts and stuff. We totally understand your plight.
Take heart, weary procrastinator…it's not over yet!!
Think about it…long after the t-shirts have disintegrated from endless wash cycles, long after the hoodies have been chewed by moths, long after the pint glasses have been broken over someone's head in a drunken argument and the coffee mugs have been "borrowed" by coworkers never to be seen again…what will persevere above all else are your fondest memories of the most fun and amazing weekend you ever spent celebrating the New Year in the City of Brotherly Love!
It's not too late to live the dream! You can still reserve your place at Tri-Cen XX and guarantee that you'll be there to make those memories of ringing in 2024 in the heart of Philly's "Gayborhood" with the all the sexiest people from around the northeast region! All you have to do is hop over to the registration site and purchase a (slightly more expensive than yesterday) run pass, and you can walk away with tickets in email, ready to board that glorious boat you didn't miss!
But you have to act now, because time is running out–FOR REAL THIS TIME! Run passes will only be available through midnight, November 20th, and then…
…the gates to
THE GOLDEN AGE
(of Inappropriate Public Behavior)
will be

CLOSED FOREVER

!
So don't wait…