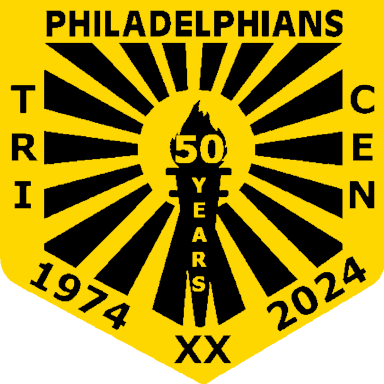 TL;DR: THERE IS A HARD LIMIT OF 100 SEATS AT THE NEW YEAR'S BANQUET; THEREFORE, REGISTRATION FOR TRI-CEN XX WILL BE CLOSED WHEN 1) 100 ATTENDEES HAVE REGISTERED, OR 2) AT MIDNIGHT ON NOVEMBER 20TH (WHICHEVER COMES FIRST). IF YOU ARE UNABLE TO REGISTER, SEND AN EMAIL TO [email protected] AND REQUEST TO BE PUT ON THE STANDBY LIST FOR CANCELLATIONS.
The best laid plans…well…you know…
Almost ten months ago now, I initially set the deadline for Tri-Cen XX registration to November 20th, half-heartedly entertaining the "foolish notion" that we would solidify the numbers early enough to be comfortable wrapping up preparations and getting everything staged for the run. In the back of my mind, however, I was fully expecting that we would not have enough attendees registered by then to make the run viable, and that would be forced to extend the deadline. I was not at all expecting the reality that came to pass, that as of our "soft deadline" of October 31st, we surpassed not only viability, but our lofty goal of 75 attendees as well. Even less was I expecting that we would ultimately be poised to reach or exceed 100 attendees by the end of the registration period.
But…here we are. As of this writing, we have 94 seats filled at the New Year's Eve banquet. And we have run into (yet) a(nother) problem, due to this unexpected level of success.
The problem is that our banquet venue, Maggiano's Little Italy, has a hard limit of 100 guests at one seating for their largest space. We never thought we would even come close to that. And over the months leading up to now, I think we sort of collectively forgot that there even was a limit, having assumed early on that we would never reach it anyway. It wasn't until this week that we were reminded by Maggiano's that they absolutely could not seat more than 100 guests, and the reality of the situation set in.
Having so surpassed our goals for attendance, I was more than satisfied that we could leave the November 20th deadline in place; even if we didn't get a single new registration between now and then, I wouldn't lose a minute of sleep. Incredulously, the reality I am now facing is that, even with only 11 days left, we could well surpass 100 registrations, depending on how many procrastinators (like myself) are waiting in the wings to panic-purchase their run passes at the last minute.
Until now, I would have been more than happy to wake up on November 21st and see that the numbers had skyrocketed well past 100. But the one catch we failed to consider since the beginning is this:
If we register more than 100 attendees, not everyone will have a seat the banquet. We simply can't have that happen.
Everyone who registers is paying for–and is entitled to be–dining at the banquet with everyone else. No exceptions, period.
Therefore, we have only one means of recourse for this situation: We absolutely must cap registration at 100 attendees.
That means as of this writing, there are only 6 registrations left. In order to ensure that we do not exceed 100 registrations, we have taken the following measures:
1) Registration under the "Ben Franklin" pass (short run) has been disabled; we will not open this level of registration again unless we have not filled all 6 of the remaining spots with "Liberty Bell" passes (full run) by November 20th.
2) The "Liberty Bell" pass (full run) has been capped to automatically reject new registrations after the last 6 spots are filled.
If we reach capacity before November 20th (it looks likely now), we will publish another announcement immediately, officially closing registration for the event. If not, registration will remain open through the original deadline and will be closed thereafter.
We apologize greatly for the inconvenience we know this will cause many who were expecting to register before the original deadline, but we feel that this is the best and most correct action to take in consideration of fairness for all who have registered before now.
If you are unable to register because the cap has been reached, please email us at [email protected] immediately if you would like to be put on the standby list; you will be contacted in the order we received your request if there are cancellations.
If you are ultimately unable to obtain a run pass for the event, we hope that you will still consider joining us at the Bike Stop on New Year's Eve for the "Crankshaft: A Golden New Year" gear party and New Year's toast.
Thanks for your patience and understanding, and we sincerely hope to see as many of you as possible at the event!
Sincerely,
Leon Ingleright ("boy Lee")
Captain
Philadelphians MC