This is not a drill!!
For those who were able to attend Bucks MC's Santa Saturday this past weekend, you may have noticed some of these cards floating around: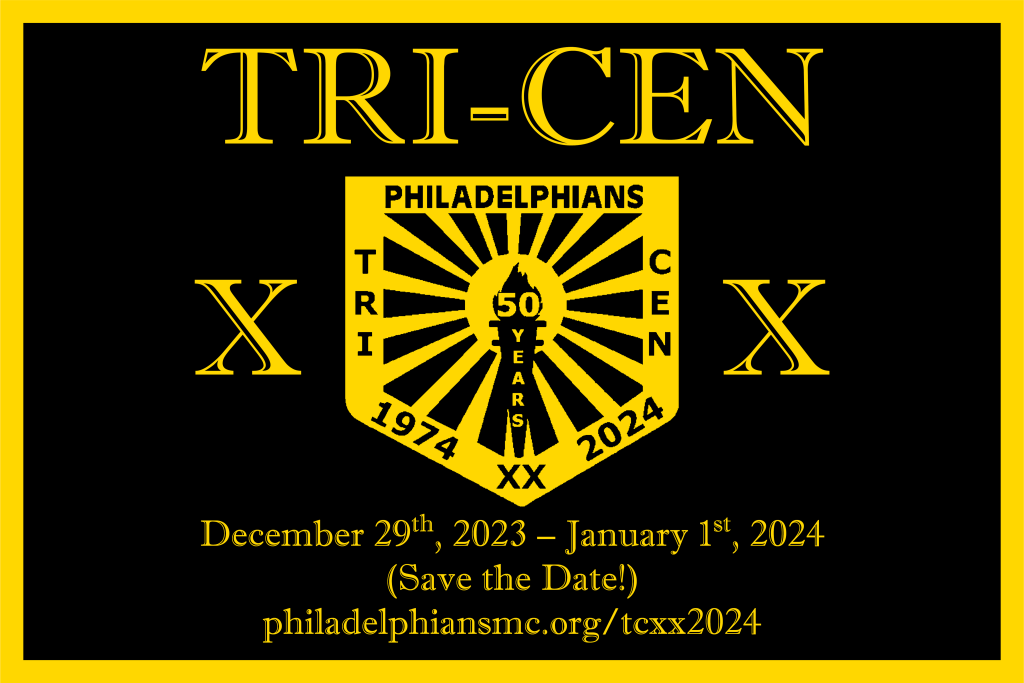 The Philadelphians MC's signature club run is finally returning in its true, original form–an irreverently debaucherous and outrageously fun New Year's party!
And the timing couldn't be more perfect — as the 50th Anniversary of the Philadelphians MC is fast approaching in 2024, Tri-Cen XX will officially be themed "Celebrating the Golden Age of Inappropriate Public Behavior"!
So make plans to join us next year for a weekend-long Philadelphians-style celebration of brotherly love as we ring in 2024 and revel in the past 50 years of our illustrious (and notorious) history!
Watch the official Tri-Cen XX webpage over the next few months for more details!